Reiki Level 1 & 2
Central London location

Courses for all levels
For Joyful Living
Explore your potential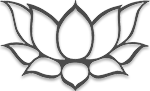 Professional & Authentic Reiki
Holy Fire II Reiki
The most powerful and gentle new form of Reiki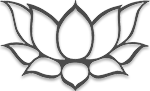 Professional & Authentic Reiki
Reiki Maya International School 2018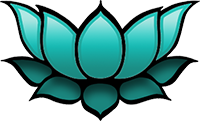 Reiki Courses and Retreats 
Central London School

Discover your inner peace in the heart of London

Our courses are in central London  Neal's Yard, Covent Garden 
And at the inspiring Buddha on a Bicycle, Covent Garden London
Reiki Master in Stonehenge
Reiki Master Retreat
13th – 17th July 2018
Reiki Master & Teacher Training / Usui Holy Fire II
Early Bird Discount available until 31st January 2018
Stonehenge
Including private Ignition, ritual and meditation inside the sacred circle.
Glastonbury
Peaceful and restful retreat centre near Glastonbury twon,  in a quiet farm. We'll visit the magical places in Glastonbury.
Level 1&2  Degree Certification in London
Intuitive Reiki & Usui/ Holy Fire Reiki Attunements.

Self treatment & Giving a treatment.

Mindfulness & Meditation.

Accredited Course & Certification. 
Reiki Level 1&2
Upcoming courses:
3-4 March
24-25 March 
last places    
Places are extremely limited– early booking is advisable.
 Reiki Holiday Retreat
Greece
13 – 20 September 2018

Limited spaces are now available
Early Bird Discount available until 31st January 2018



In beautiful Amorgos – Greece
REIKI HOLIDAY, FUN, HEALING RETREAT – YOURSELF

Come join us for this special healing heart-centred retreat for a journey of inspiration and self healing in stunning sunsoaked surrondings.
Reiki Training, Yoga & Ayurveda Retreat in Menorca, Spain
Over May bank holiday 25th to 29th May 2018 
ACIENT WISDOM FOR MODERN LIVING
Reiki 1 & 2 Retreat  with Yoga, Ayurveda,  Life coaching
Menorca – Spain, Balearics Island
Reiki 1&2 in Menorca Island, Spain 
also Yoga & Ayurveda
25th – 29th May 2018
•Early Bird Discount Available•
Places are extremely limited and selling fast – early booking is advisable.
Reiki Master Teacher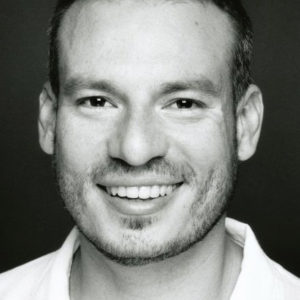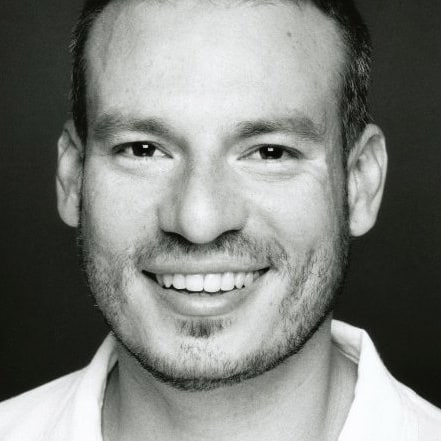 Miguel Chavez
Miguel is the founder of the international Reiki school Reiki Maya and is also the founder of the altruist foundation: "We Love You Project" offering free treatments, workshops and classes for people in vulnerable conditions. Miguel also worked for Terrence Higgins Trust (THT) at the Light House offering Reiki therapies for people living with HIV.

Miguel's linage is very close to Dr. Mikao Usui,There are just five teachers before him, which means that the reiki energy Miguel Chavez channels and teaches is very close to the original teachings and energy of Dr. Mikao Usui the founder of Reiki. 
The Benefits of Reiki Practice
"Each time you bring Reiki into yourself you are bringing in more of your own soul, the wiser, grander and more loving part of you into this world. Can you imagine the benefits?"
Physical Healing


Reiki promotes physical healing in any illness, reduces pain and accelerates the healing process.
Medicinal Complement


Reiki complements all conventional therapies, indeed all treatments are enhanced with the energy flow of Reiki. The NHS accepts the benefits of Reiki in many of our wonderful hospitals and offers it as a treatment.
Harmony and Balance


Reiki helps us all to relax and allows us to deal with the anxiety, depression, and emotional problems all too common in modern life.
Courage and Strength


"I now have the energy to follow my dreams".
A story we often hear from  our students after our Reiki courses.
Our students say it best.
See some testimonials here.

"The class was magical and I am still on my cloud.
Its beautiful up here."
Damian

"It was a fantastic day with lovely people.
I am still reverberating"
Chris

"The course blew me away quite frankly …. it was extraordinary"
Samantha

"Thank you Miguel for your wonderful and inspiring teaching. My heart is pumping. I feel so whole and alive"
Cheryl

"It has drastically enhanced my life."
Katie

"Absolutely mindblowing. You set up such a warm class atmosphere that is accepting and loving."
Sandra

"I feel amazing. I can't wait to do the masters!
And the cats LOVE it!"
Tracy

"Your teaching style felt very organic, natural and I felt I learnt a lot without really realising I was being taught. you are an amazing, inspirational teacher who's teaching style was perfect for me.
They do say you find the perfect reiki teacher for you and you absolutely were that."
Anne

"The Reiki Levels 1 & 2 weekend was absolutely fantastic. Miguel is that special kind of teacher – patient and gently encouraging – and the authentic style of Reiki he teaches suited me down to the ground as very intuitive.
I came away from the course feeling really light….and free"
Ella

"Insightful and life-transforming course! Having been to quite a few courses, I can say I really enjoyed your class – just the right amount of material/teachings for the time available, full days that did not feel crazily intense, a good balance between teaching and practice and a very comfortable number of people – small enough to easily allow one to open up in vulnerability to this small 'Reiki family' and large enough to swap and work with different people"
Barbara

"I thought your teaching was light, funny and included everything I wanted to know. I also enjoyed the music and the structure of the class"
Jack

"This course is a gift for the soul!
I am very grateful for the Reiki 1&2 course. Miguel's loving and caring approach shows all the meaning of Reiki, elevates our vibrations and brings us to a higher level of love and acceptance"
Beatrice

"Reiki was much more than I had expected; much more powerful and enlightening. Miguel's teaching was clear and simple, and he is very funny too.
I totally recommend Reiki as a journey to feeling more self love, and love for others, to feeling more at ease in life and to having complete faith in every moment"
Graham
"Everyday I think of the masters course we had over three days- how beautifully and smoothly everything worked together. I can clearly state they were the best days of my life so far. Each time I walked into that room studying Reiki 1&2 I felt safe and happy. Your energy and confidence reflected on us every time."
Lut
"The Reiki master course has enlightened me so much. It has drastically enhanced my life and I would just like to say to anyone reading this that THIS is the right moment to do this course. You can bring all of your dreams into the present. You just have to make the decision that you CAN do it.
And you WILL ."
Katie