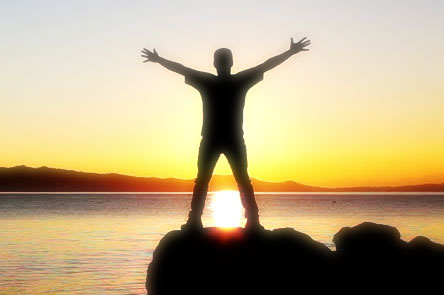 We have received some wonderful reiki reviews from our students.
We think they say it best!
A big thank you from Reiki Maya for the beautiful words and for attending a reiki class with us.
"The class was magical and I am still on my cloud.
Its beautiful up here."
Damian
"It was a fantastic day with lovely people.
I am still reverbarating"
Chris
"The course blew me away quite frankly .... it was extraordinary"
Samantha
"Thank you Miguel for your wonderful and inspiring teaching"
Chris
"Absolutely mindblowing"
Sandra
"I feel amazing. I can't wait to do the masters!
And the cats LOVE it!"
Tracy
I had the opportunity of doing the Reiki Level I and II course with Miguel earlier in November and absolutely loved the experience. The energy within the group and the natural way in which the whole experience transpired was incredible and made the process easy and fluid.
I absolutely recommend it.
Wonderful experience!
Thanks to the very special and gifted Miguel!

I recently attended the residential Usui and Holy Fire II Reiki Master course in Glastonbury.
Words can never truly express how much I enjoyed the course or the experience I had there, but what I can say is that it far surpassed my expectations that I had before I attended.
Often we can make statements like that because we have low or even no expectations of an event, but in this case my expectations were already really high, but the reality really surpassed even that.
Miguel is truly a Master teacher with great spirituality and compassion. He imparted knowledge and wisdom to us all in the group in a seemingly effortless and natural way. Topping all of that is the wonderful nature of Holy Fire Reiki, which to my way of thinking (IMHO) is going to revolutionise how Reiki is done in the future. Overall, the course left me feeling highly motivated and very excited about my Reiki practice, and I also came away with far more personal confidence.
Thank you so much Miguel.
I have my 2 and Master certificate with Miguel
It's simply….Magic!

Miguel is an amazing and inspirational Master, a very special soul. I am very grateful that I had the honour to meet him and attend his course,
it has changed my life completely and has helped me with my spiritual journey.
Thank you Miguel
I have done Reiki Level I and II with Miguel earlier this month. I believe that giving feedback is very important to ensure a continuous improvement in everything we do. However, no matter how much I tried to think what could be done differently or improved, simply nothing came to my mind. I can only give a positive comment! The course was a real pleasure to attend and very well coordinated from the beginning to end. Miguel is very softly spoken person with a warm and very engaging personality, and I am very happy and glad about my choice to learn Reiki from him.
If you want to expand your mind and learn an alternative healing modality to help yourself and others, this course is HIGHLY recommended!
Thank you very much, Miguel!

Miguel is a gift, like an angel who fell from the clouds – an incredible soul and amazing teacher.
Blessed are those who learn REIKI passed on by Miguel, a great teacher with very special parents.
Miguel is a wonderful teacher and a beautiful soul!

Miguel is an an incredible person and an amazing and inspirational Reiki Master.
I Recently attended the Usui and Holy Fire II Reiki course at Reiki Maya in London and it simply was a wonderful experience. There was a fantastic vibe and an absolutely amazing experience full of peaceful and healing energies.
Truly inspirational, totally recommended!