Reiki Master Stonehenge & Glastonbury
10th – 14th July 2017 ∞ 5 days residential training
Reiki Master  at Stonehenge / Glastonbury
This life-changing course includes Reiki Master / Teacher Training and Reiki Practitioner Level III also call Advanced Reiki Training. During this course all the students will be able to initiate students into all levels of Reiki including  Reiki Master and Teacher.  This is  an authentic Usui class with a combination of the Japanese and Wester teachings of Reiki. Students will learn the most traditional Reiki  as taught by Mrs. Takata / Mikao Usui plus the new style  Usui/Holy Fire II.
This is an excellent class for those  interested in spiritual development and self-healing as well as those wanting to be Reiki Masters, Reiki Teachers and for Reiki Masters who want to deepen their understanding of Reiki and increase the effectiveness of their Reiki energies and awareness.
Stonehenge Main Reiki Master Ignition- ceremony
We will have Stonehenge for our private use where we are having our main Reiki Master Ignition early morning inside the stones, also we will be able  to meditate and have a ceremony, all this is in a period of an hour for hour private use at Stonehenge.
For centuries the circle of Stonehenge have been used as a powerful initiation place. Since prehistoric times people have been celebrating rituals, spiritual ceremonies, initiations, harvest, weddings, births and dead.
We will attuned to the new energies of Holy Fire II and may the ancient wisdom of the stones circle and past ceremonies empower your own journey as healer and Reiki Master.
This powerful 5 – day Reiki Master journey will help you to return to your inner wisdom   and live your life based on truth. These brilliant teachings and powerful energy healing meditations / techniques will help you to move  beyond our limiting belief systems and let go of the lies that create emotional drama, imbalance, victimisation. Removing of blocks.
A life-changing opportunity to take your life to the next level.
Glastonbury – The Isle of Avalon – Reiki Master Class
The Reiki Master class will be held in Glastonbury. All the workshops, theory and practice will be held at the beautiful, healing space of Abbey House.
Abbey House Retreat – our accommodation and classes venue
Abbey House  is a stunning venue for our Master retreat.  A very peaceful and historical place in Glastonbury.
Set in the magnificent and historic grounds of Glastonbury Abbey, the house is the ideal location for a peaceful stay, with beautiful gardens and comfortable rooms within which to relax and reconnect
The gardens are very special, with an unusually wide range of trees and shrubs including a Fortingall Yew which was cloned from the oldest tree in Europe, and the Lebanon Cedar which holds a swing seat! The Prayer Walk will take you along an all-weather path around the perimeter with places to sit, pray and reflect.
 Magical Glastonbury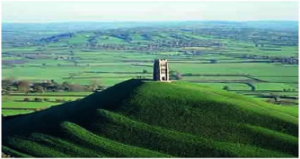 Glastonbury is believe to be the HEART CHAKRA of the planet. It is a Magical little town in England, which was an ancient centre for Pagan and Christian initiation. Glastonbury Tor, an ancient  Sacred mound, is said to be the Isle of Avalon of Arthurian legend.
 Glastonbury Tor has been identified as a part of the St. Michael's Ley Line or 'Corridor of Incidence', which is astronomical in nature, but it is also part of a vast geometric 'decagon' it forms a right-angled triangle with Avebury and Stonehenge. Michael's Ley lines runs all around Glastonbury and is believe that is part of the powerful energy and magical attributes of the place.
How to get to Glastonbury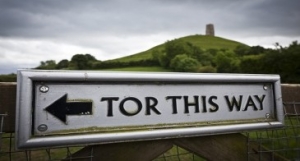 Glastonbury lies in the southwest of England, about 125 miles or 220km west of London and 28 miles or 40km south of the city of Bristol. The nearest railway station is Castle Cary, which is a 25 minute taxi journey away from Glastonbury. You could also take the train from London to Bristol station and from there a bus to Glastonbury. Our local airport is Bristol International. Those flying in to Heathrow or Gatwick will need to take a train to Castle Cary or to Bristol (via Reading or London Paddington).
Avebury Henge  Stone Circle First Master Ignition (day visit) 
We will visit this powerful stone circle where will take place our  first  Reiki Master Ignition.
Contained within a giant circular henge about 430 metres across, the site of Avebury rivals, and some would say surpasses Stonehenge for its sheer scale and impressiveness.
During the Master Training and Reiki III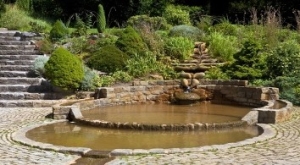 •How to give Reiki Attunements, Ignitions, Placements (Usui/ Holy Fire)
•How to Teach all levels of Reiki (Usui/ Holy Fire)
•The initiation into the Master Symbols Usui/ The Holy Fire symbol is given for a total of five symbols for the entire system.
•Usui/Holy Fire II Master ignitions and the Healing Fire Ignition are received
•Practice using the Usui master symbol for treatments.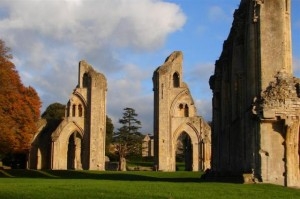 •The elements of Healing
•Hands-on practice using the Holy Fire Symbol for treatments.
•Advance Reiki techniques
•Reiki Psychic Surgery
•The Ocean of Holy Love Experience.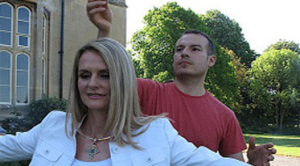 •The Holy Fire Healing Experience that can be given to anyone and directs the powerful Holy Fire energies to heal.
•How to give yourself Experiences, Placements and Ignitions.
•Setting up a distant Crystal energy grid to send Reiki constantly
•Marketing and Business plan for a Reiki practice.
•Intuition development, Sensing Energies, releasing blockages.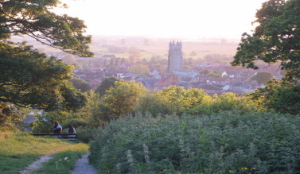 •186 page Master Manual
•Intuitive Reiki
•Walks and practice around Glastonbury sacred places
•Lots of practice and joy
•International Certificate
Becoming a Reiki Master
This class is a powerful healing experience for every student.   The depth of the teachings and content  will allow anyone to pass the ability to do Reiki on to others and to teach if one chooses but is not just designed for students who are planning to teach Reiki, but for everyone who has experienced the wonderful gift of Reiki, and wants to bring it fully into their everyday lives.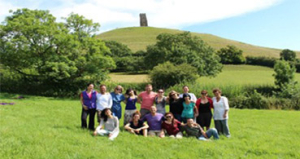 Despite this class is a deeply healing experience, can be also a lot of fun, too. Being together with like-minded people and enjoying walks in nature, the fields and water spring or having also the most  peaceful time.
 Becoming a Reiki Master will tremendously boost your understanding and confidence with Reiki. Is a big step towards a more fulfilled life. You will also get a deeper knowledge about  creating reality, law of attraction and healing and how you can completely heal yourself and others. Experience the deep awake state, living your life in a permanent expansion of your consciousness.
Course Fee:
Fee includes cost of  all classes, room and meals, transport to and from Stonehenge, entrance to Stonehenge and Special Access to the inner circle of Stonehenge for the ignition, entrance fee to Chalice well on Friday walk around Glastonbury. Post class support and extra day of practice assisting a Reiki Level 1 class or a Comunity Charity Reiki event in London.
Deposit  option:                                   £350 
Early Bird Discount available until 30th April 2017 
Make a deposit before 31st March to keep early bird discount price.
Single room standard: Early Bird    £1,110  General: £1,210
Single room basic: Early Bird            £1,050  General: £1,150
Double/ twin: Early Bird                      £950  General   £1,050
What is not include:
Transport to Glastonbury and the last lunch in town. (on Friday)
How to book?
 You can book a place now with a deposit of £350. The balance amount is payable 1 month before the course. If you would prefer to pay by cheque, bank transfer or installments, please contact us.  
 If you have any questions about whether this course-retreat is right for you or would prefer to speak to someone rather than book online please contact Miguel Chavez info@reikimaya.com / UK(0)7477771170 
Who is qualified? 
Anyone with Reiki  I and II or higher from any lineage and have practiced Reiki II for some time before coming to the Master.
The Benefits of a Reiki Master Course
•Transformation in every day life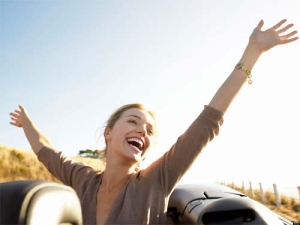 • A permanent expansion of your consciousness
• Releasing of negative thoughts, blocks, beliefs and building the new foundation based in Love, Truth, Freedom and Balance.
•Increasing of your healing awareness and healing abilities
•New carrier and ways to look and experience life.
You will also get: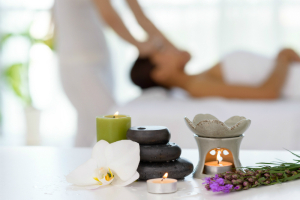 •An internationally recognize certificated
•Comprehensive Manual
•Life long post course support (non profit)
•After course practice in the Reiki Shares, Reiki 1 and Reiki 2 classes, and healing Night events (non profit)
 What is include in the full cost: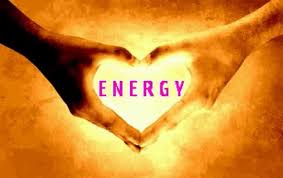 Reiki Course and materials
All meals (From dinner on tuesday to breakfast on Saturday)
Transport to Stonehenge
Entrance to Stonehenge private use.  
 Teachers: