Reiki Level 2
This course further and enhance your ability to work with Reiki. Creates a deeply understanding and sense of Reiki energy. The introduction of the 3 sacred Reiki symbols empowers the Reiki healing energy and it will enable you to send distance Reiki to situations and people that  aren't physically next to you.
 After this course you will be able to practice Reiki  professionally, get Insurance and join to a Reiki Association.
Some of the topics cover in the course are:
*Attunements to the 3 Reiki symbols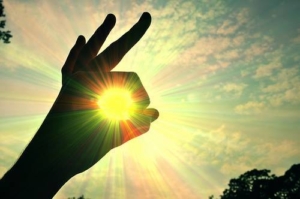 *Japanese techniques: Koki- ho, Jacki- kiri Joka – ho, Gyoshi- ho
*Distance Hialing
*Reiki treatments
*Mindfulness meditation and practice
*Energy field practice, Chakras and Aura.
*Aspects of the professional practice, Insurance, client's treatments, Reiki associations etc.
The attunements  dramatically raise the human frequency and enable you to access specific frequencies of energy. You will sense and recognize the integral purpose of Reiki that will enhance the ability to look at life in a more lovely and peaceful way.
During the course you will received a Manual and Certificate.
After the course you will get life time support by email, and you will be able to assist to the reiki shares that will continue the learning process and is a great opportunity also to ask any further question, share and hear reiki experience and meet new fellows reiki students/practitioners.  
Fees
Reiki Level 2 is one day course from 10:30am to 5.30pm
Fee:
£250 or
£190 with the early bird discount   
Deposit: £90
"Reiki helps us to discover our own healing power in a very simple way.Learning Reiki will enable you to enhance and increase this power, being able to use it for yourself and others"
Teachers: